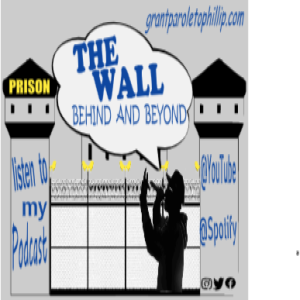 Monday Nov 14, 2022
How the Rusty Diamond Network Lifts and Empowers Incarcerated and Formerly Incarcerated Women in Tx
Incarcerated host Phillip A Jones speaks with Rusty Diamond founder, Nicole Hutchison-Moore. 
This Momma Diamond can not take back that fateful night but her beginning and ending will move you to action and tears. 
Nicole says, God brought me to my knees on May 15, 2015. I stay humble in that reminder and grateful to know that life now is HIS and I must share it with others.
Nicole was sentenced to the Texas Prison(TDCJ) in April 2018. She made her first parole in July 2019, 450 days of confinement. 
To read more about Nicole and how you can help:
Nicole's Twitter:
@prisondiamond
Phillips needs:
Giving Tuesday is fast upon us. Phillip's non profit Inside/Outside Consults, Inc. has partnered with A Beautiful Heart Ministries (ABHM).  We would love for you to visit ABHM to donate for this GIVING season to help those impacted by the justice system 
https://www.abeautifulheartministries.org/
Please hit that donate button today. 
To connect with Phillip directly. On Jpay.com he is:
Alvin Jones 881507
Washington State Department of
Corrections
#rustydiamond #prisondiamond
#IamMorethanMysentence
#Reentry 
#incarceratedlivesmatter
#voicesontheinside
#thewallbehindandbeyond