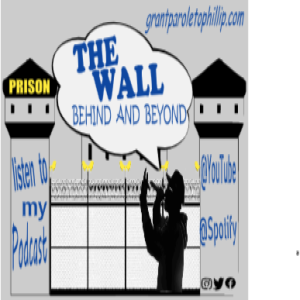 Monday Oct 10, 2022
Education Behind the Wall: Phillip Talks with Education Journalist Charlotte West
Tune in for a powerful discussion with Education Journalist Charlotte West to hear about the importance of education for men and women incarcerated throughout the country. The impact of education goes wells beyond the walls of prison, extending into the home and communities from which incarcerated individuals left.
Contact Charlotte West at charlotte@opencampus.org on JPay/Secure/Connect Network/ Corrlinks or on Twitter at @szarlotka. 
To reach via snail mail:
Open Campus Media
2460 17th Avenue
#1015 
Santa Cruz, CA 95062
Not everyone has access to email, so if you'd like to have a print copy of College Inside sent to an incarcerated friend or family member, you can sign up here. 
There is no cost to subscribe to the print edition of College Inside, but as a nonprofit newsroom, they rely on grants and donations to keep bringing you the news about prison education. If you would like to support their work, please send a check made out to Open Campus Media to:
1 Thomas Circle NW
Suite 700
Washington, DC, 20005
You can also donate via PayPal
To Support Phillip:
Make sure you Subscribe and Share the YouTube channel AND visit:
Twitter:
@Phillipajones71
To connect with Phillip directly. On
Jpay.com he is:
Alvin Jones 881507
Washington State Department of
Corrections
#abetterway #socialprofitcorrections #Norway #changenow #closeRikers #ifnotnowwhen