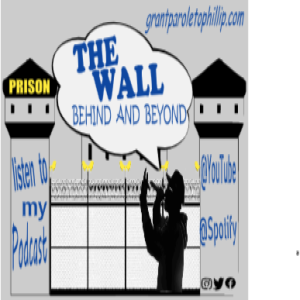 Monday Sep 12, 2022
Cages and Cops Have Failed Us: a Conversation with Radical Activist and Artist Awkword
AWKWORD:
Labeled "Antifa militant" by Andy Ngo and "quite profound" by Chuck D of Public Enemy, AWKWORD has fought for justice and equality through protest song, political organizing, digital strategy and street journalism for nearly a quarter century. He is a co-founder of TEN DEMANDS, co-creator of Ten For Justice: The Road to Abolition, and founding member of Our United Left.
Raised by an activist mother radicalized during the Civil Rights and Vietnam War eras, AWKWORD converted from troubled graffiti artist and Nazi destroyer — angry and acting out at the world's injustices — to productive organizer at 16, when he collaborated with the Anti-Defamation League to establish what would become his (predominantly Christian, conservative) high school's annual Diversity Day. That year, he also created his school's Holocaust Remembrance Day, and spoke for the first time at the town's Martin Luther King Day celebration.
At Vassar College, AWKWORD served as co-chair of the Student Activist Union, co-founded the Justice Group, and earned his degree in Sociology, with a focus on the intersections of race and class, the prison industrial complex, and homelessness and the politics of public space.
Learn more about AWKWORD:
https://www.thisisawkword.com/
Twitter:
@AWKWORDrap
TEN DEMANDS RAP heard in this episode:
To Support Phillip:
Make sure you Subscribe and Share the YouTube channel
https://www.gofundme.com/f/PAJ-incarcerated-lives-matter
https://www.insideoutsideconsults.org/
https://grantparoletophillip.com/
Twitter:
@Phillipajones71
To connect with Phillip directly. On Jpay.com he is:
Alvin Jones 881507
Washington State Department of Corrections