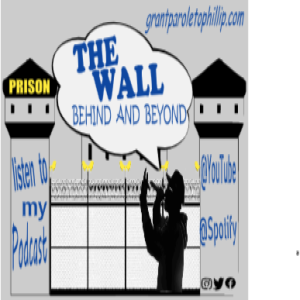 Monday Sep 19, 2022
Are Humane Prisons Even Possible? Incarcerated host Phillip A Jones speaks with Brian Koehn Founder & CEO at Social Profit Corrections.
Brian Koehn formed Social Profit
Corrections, which received certification from the IRS as a 501.c.3. He has over 28
years of experience in the field of
corrections serving in various leadership roles, including 14 years as a Complex Warden and Warden at five separate facilities, managing contracts in partnership with the Federal Bureau of Prisons, the United States Marshal
Service, Immigration and Customs
Enforcement, multiple States, detention and county jails.
Social Profit Corrections (SPC) is the country's first and only secure nonprofit full-service corrections corporation. Our business model is a new concept in managing secure correctional and re-entry facilities. All net revenues from federal and state contracts will be reinvested in resident safety, programming, education, healthcare and staff development - no shareholders or red tape. 
Learn more about Brian and SPC and ways to HELP:
Brian Koehn:
To Support Phillip:
Make sure you Subscribe and Share the YouTube channel AND visit:
Twitter:
@Phillipajones71
To connect with Phillip directly. On
Jpay.com he is:
Alvin Jones 881507
Washington State Department of
Corrections
#abetterway #socialprofitcorrections #Norway #changenow #closeRikers #ifnotnowwhen